Polarity Therapy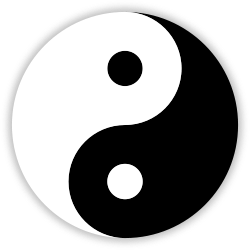 The practice of Polarity Therapy is a system of administering energetic touch, reflex and acupressure that balance energy flow in the body. Polarity is an integrative approach to healing that involves energetic bodywork, energetic exercise, polarity yoga, stretches, and energetic food awareness. These techniques reduce stress, increase vital energy, and promote healing through self-awareness. Polarity's structure originates from the traditional system of Ayurvedic medicine and defines patterns of health based upon the concept of energy movement. Polarity Therapy focuses the flow and balance of energy, creating a foundation of good health.
The human body is like an electrical plant that runs on high voltage energy. The spine representing the utility pole, sends energy via all the nerves (or wires) to every part of the body so that movement can occur. If there is a short in the circuit or an injury to the system, the circuit breakers go out. Knowing how to turn these "breakers" back on is the essence of Polarity Therapy. Disease prevention can be a matter of identifying problems first at the energetic level, and then bringing the energy back into balance and removing the blocks before dis-ease occurs.
Pain or discomfort indicate a blockage of energy and eventually leads to disease and structural dysfunction. Polarity Therapy is a synthesis of many ancient theories and techniques derived from Indian, Ayurvedic medicine and Chinese healing traditions. Polarity Therapy includes, but is not limited to the modalities of
Cranio-sacral Therapy
,
Reflexology
,
Myofascial Release
, stretching,
acupressure
, nutrition &
energetic nutrition
, and much more.
During a Polarity Therapy session, you remain fully clothed and lie comfortably on a polarity (massage) table. Clara will use a variety of techniques including stretches and gentle touch to balance your body's energy. Treatment sessions generally last 60-90 minutes.
Clara has seen polarity sessions benefit clients with the following health concerns:
Allergies
Arthritis

Asthma

Back Problems

Bowel Disorders
Parkinson's
Eczema

Frozen Shoulder

Hay Fever
Insomnia
Knee Problems

Multiple Sclerosis

Muscle Tension

Neck Problems

PMS/Hormonal Problems

Respiratory Problems

Sinusitis

Thyroid Imbalance

relieving the effects of stress on the body

recovery from injury

optimal health

balancing the flow of energy

relief from symptoms of depression

increase body awareness

increase vital energy

reduce fatigue

increase circulation

promote healing through self-awareness

promote mind/body balance
and much more!
Treat yourself to an hour of relaxation, energetic balancing and natural healing! Contact Clara to get started on your journey back to natural health and vitality!
Clara Bayer is a Registered and Board Certified Polarity Practitioner
---