Intuitive Home & Land Services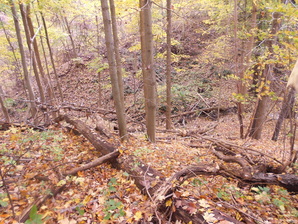 House Blessings and Clearing Negative Energy
In the course of our everyday lives, the spaces where we spend most of our time can be affected by our life events and emotions, both positive and negative. Often our homes may retain energies and properties that may not be in our highest good and may interfere with our work, moods, energy levels, health and our family relationships. When a home needs to be cleared, occupants may notice an unsettling or uncomfortable feeling in one or more rooms or areas, strange events or other unusual happenings. Some people may experience personal challenges such as fatigue, headaches, mood swings and other unexplained emotions or physical symptoms. Clearing a home balances the energy to create a more peaceful and habitable environment.
During a house clearing, Clara will discuss problem areas in your home with you and work to remove or change any unwanted energy. She will identify places where the energy has become stagnant and offer suggestions to you to keep the energy flowing in your home.
Intuitive Land Readings & Blessings
Using her intuitive skills, Clara can provide you with information about the past, present and future energy potential of your land. A land reading will provide you information that may include past occurrences relating to the property, suggestions for building sites or placement of other items, and possible challenges that may present themselves with the property.
In addition to providing information about your land, Clara can perform a land blessing based in Christian and Native American traditions.
Land blessing or clearing ceremonies can be helpful when:
moving to or from the property
purchasing land

marriage, divorce, birth, death, etc occurs

preparing for an event on the property
beginning a construction project
and more!
---