Inspirational Speaking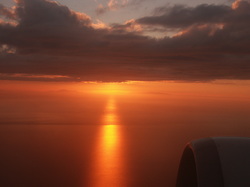 Would you like to have someone come to your place of employment, church or gathering to speak about
Energy Healing
,
Spiritual Enrichment
,
Reiki
,
Energy Medicine
,
Holistic Health
,
Reflexology
,
Polarity Therapy
,
Iridology
, or
Shamanism
?
Clara Bayer is a Polarity Practitioner, Certified Holistic Iridologist, Reiki Master, Holistic Health Educator, and Shamanic Practitioner. She enjoys sharing her knowledge and passion for Holistic Healing and Energy Medicine with others, as well as empowering individuals to take care of/heal themselves.
Clara has spoken at Unity Spiritual Enrichment Center, Universal Light Expo, Gift of Light Expo, Seek the Truth Expo, Awaken Your Divine Heart Expo, Sand, Sea & Spirit Holistic Retreat, Steps to Tranquility, Mansfield Reiki Association, Mansfield Public Library, Mansfield Seekers Group, Unity Spiritual Enrichment Center Retreats, AAUW, and many more. Call today for rates and availability.
---